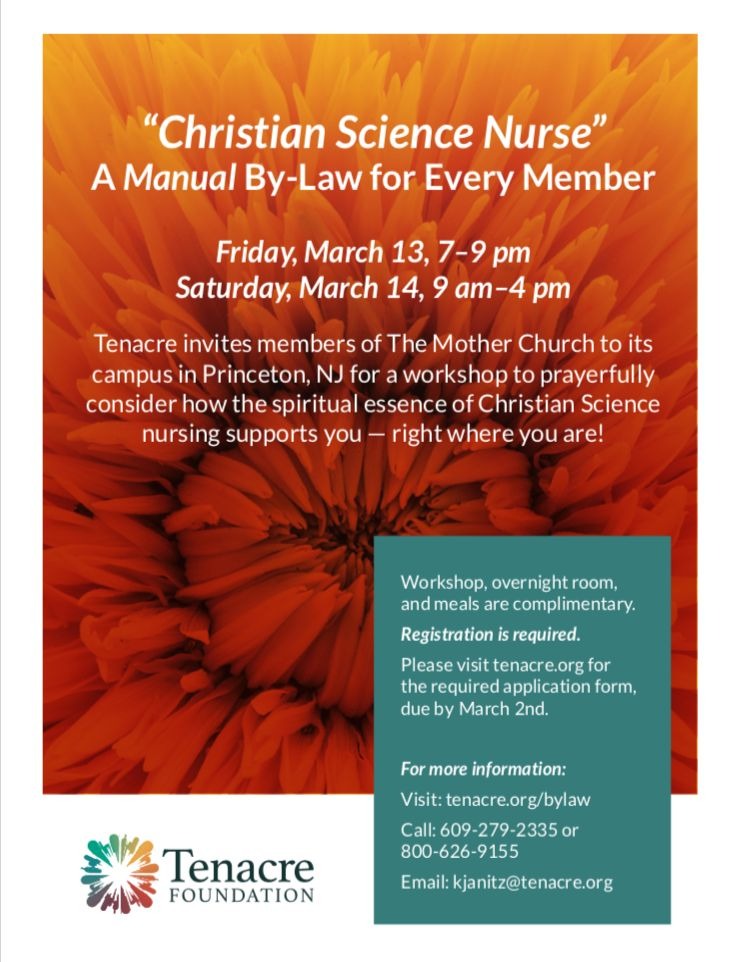 Tenacre invites members of The Mother Church to its campus in Princeton, NJ for a workshop to prayerfully consider how the spiritual essence of Christian Science nursing supports you — right where you are!
Workshop, overnight room, and meals are complimentary.
Friday, March 13, 7–9pm
Saturday, March 14, 9am – 4pm
Registration is required.
The required application form is due by March 2nd.
For more information:
Visit this page
Call: 609-279-2335 or 800-626-9155
Email: kjanitz@tenacre.org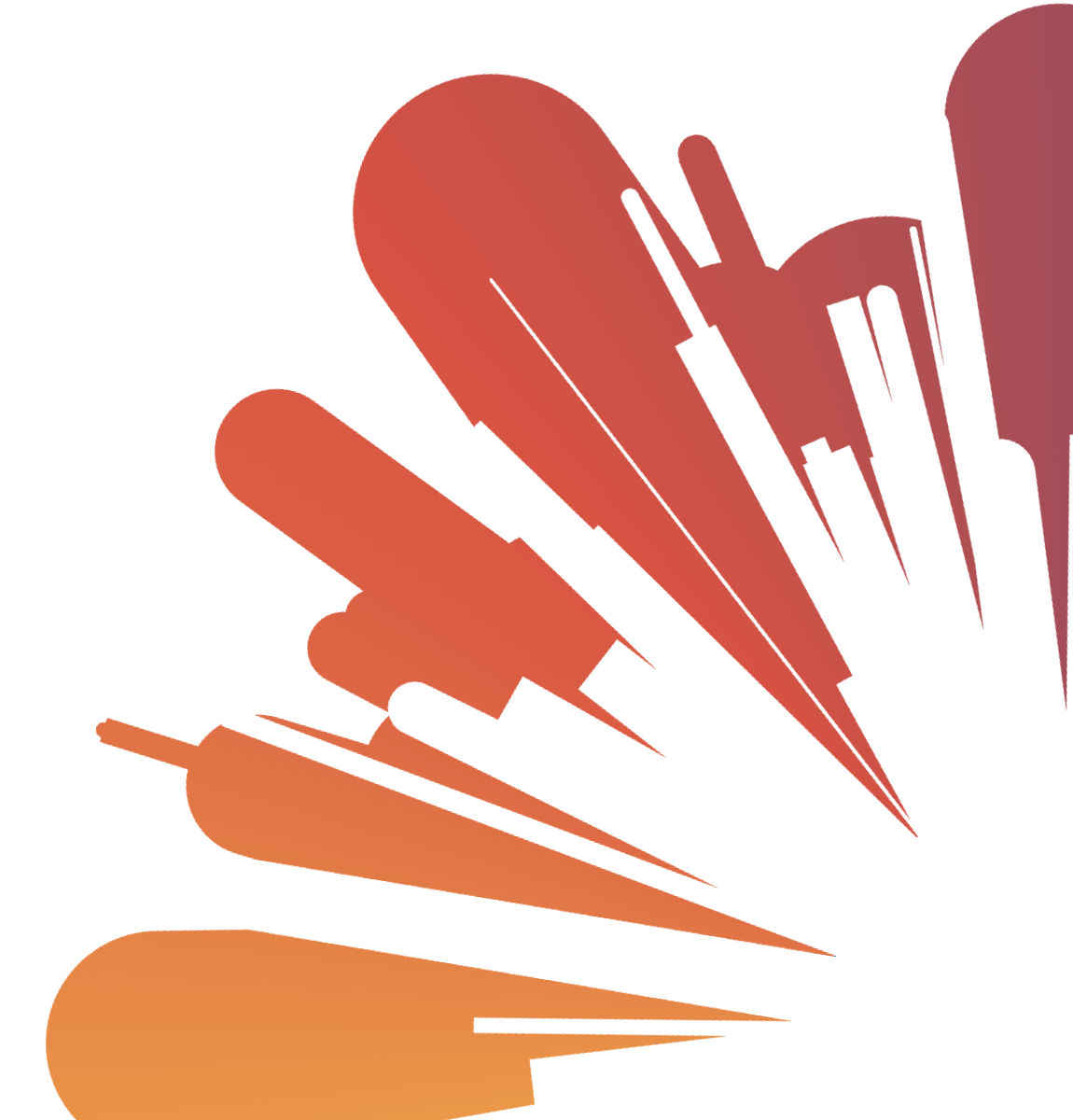 Christian Science Nurse. Sect. 31 — A member of The Mother Church who represents himself or herself as a Christian Science nurse shall be one who has a demonstrable knowledge of Christian Science practice, who thoroughly understands the practical wisdom necessary in a sick room, and who can take proper care of the sick. The cards of such persons may be inserted in The Christian Science Journal under rules established by the publishers.